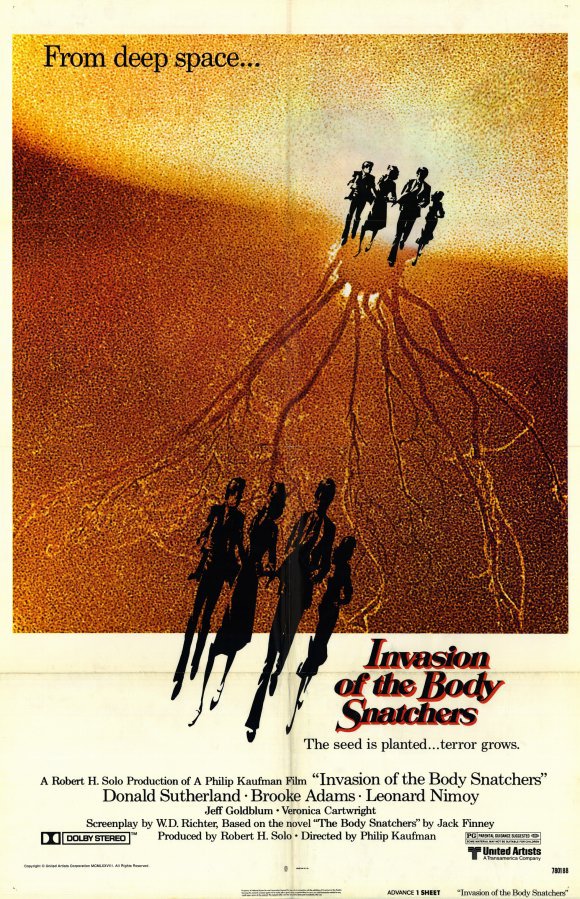 The horror movies that scared me most when young (back when I watched such things) were not the "jump out" gotcha movies, but rather the ones where there's a slow-dawning realization that you've missed something important. Invasion of the Body Snatchers is the classic. By the time you realize your girlfriend was replaced by a vicious alien, it's too late.
You should have been on guard all this time! Who knew we should be worrying about outerspace zombies?
So often, I find myself in situations with that prickling fear. At the gorgeous wedding of my friends recently it wasn't until I was sitting in the pew that I realized I should have been talking to the kids in advance about how you act in a solemn church ceremony. It was stupidly obvious, except it hadn't crossed my mind. Luckily they were (more or less) fine. But still.
I wonder if my fear of being unprepared comes in part from my mom's very casual approach to life. My mom was a wonderful, loving person, and I benefit every day from her many gifts and strengths. But timeliness wasn't her thing. I have a photo of me with my Easter Basket, and just in the left frame, there's our Christmas tree, perfectly, artificially green. I remember the year she sent out Valentine's Day Cards, which happened to have snow and holly pictured on the front. She thought it took 5 minutes to get anywhere in town when everyone knows it takes 15, and that sense of arriving late and it being out of my control haunts me still.
The terror of the unprepared strikes me in ways big and small.
I am not ready for 2017. How has two weeks of this new year steamrolled over me so quickly? We do not have a science fair project far enough along. The dog is not trained yet. There's not much in the fridge for dinner. I'm the cookie dad for the Girl Scout troop again! The garage needs cleaning.
As a family we are not ready for breasts, and puberty. And so much attitude. And lipgloss. But I am telling you, here they come. You can forbid the lipgloss, but the rest of it is going to rain down on us like crazy. Probably the lipgloss too when I'm not looking.
I'm sure I could think of a few other things stressing me out about the coming year.
Perhaps I'll catch up with the backlog of work from 2016, make new file folders for 2017, clean out the garage, and start to feel like I have a grip on things. But I wouldn't count on it!
I wish I could ask my mom if she also felt life just shooting stuff at her faster than she could handle it. Maybe she really was that relaxed about things. Nobody died when the Christmas tree stayed up past February that year.
Maybe I'll see if I can bring more of her bemused humor to 2017. Even faking it might make me feel a little better. Because things are not showing any signs of slowing down.